Magnolia Blossom Florist, Magnolia, AR - Customer Flower Reviews
Like us on Facebook.
Total reviews: 11 reviews | Star Rating: 5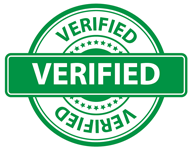 Real Customers, Real Reviews
All reviews are from verified Magnolia Blossom Florist customers. Our verified reviews require a validated order number, purchase date, and email address. They are collected, certified, and monitored by an independent, dedicated review company, See What You Send, Inc., that does not allow reviews to be filtered or deleted, unless requested directly by the customer.
Reviewed By:
Lawana Rhoades
Jul 28, 2020
Beautiful! Just exactly what I had envisioned. Thank you so much!
Reviewed By:
Kimberly Brummett
Jul 21, 2020
It's beautiful!! And I love the "see what you send"! Thanks!!
Jul 18, 2020
The arrangement is beautiful and everything I expected. The receiver loved the flowers and commented that you did a wonderful job. I appreciate all of your help. You were very kind and willing to make sure the arrangement contained what I wanted.
Reviewed By:
Alexandria McClain
Jul 17, 2020
Beautiful! Thank you for working so quickly and helping us send some friends some flowers.
Jul 17, 2020
The arrangements from Magnolia Blossom Florist are beautiful. We enjoy working with Magnolia Blossom Florist because we know the arrangements will always be done well. We are happy to support the small business owners of Magnolia.